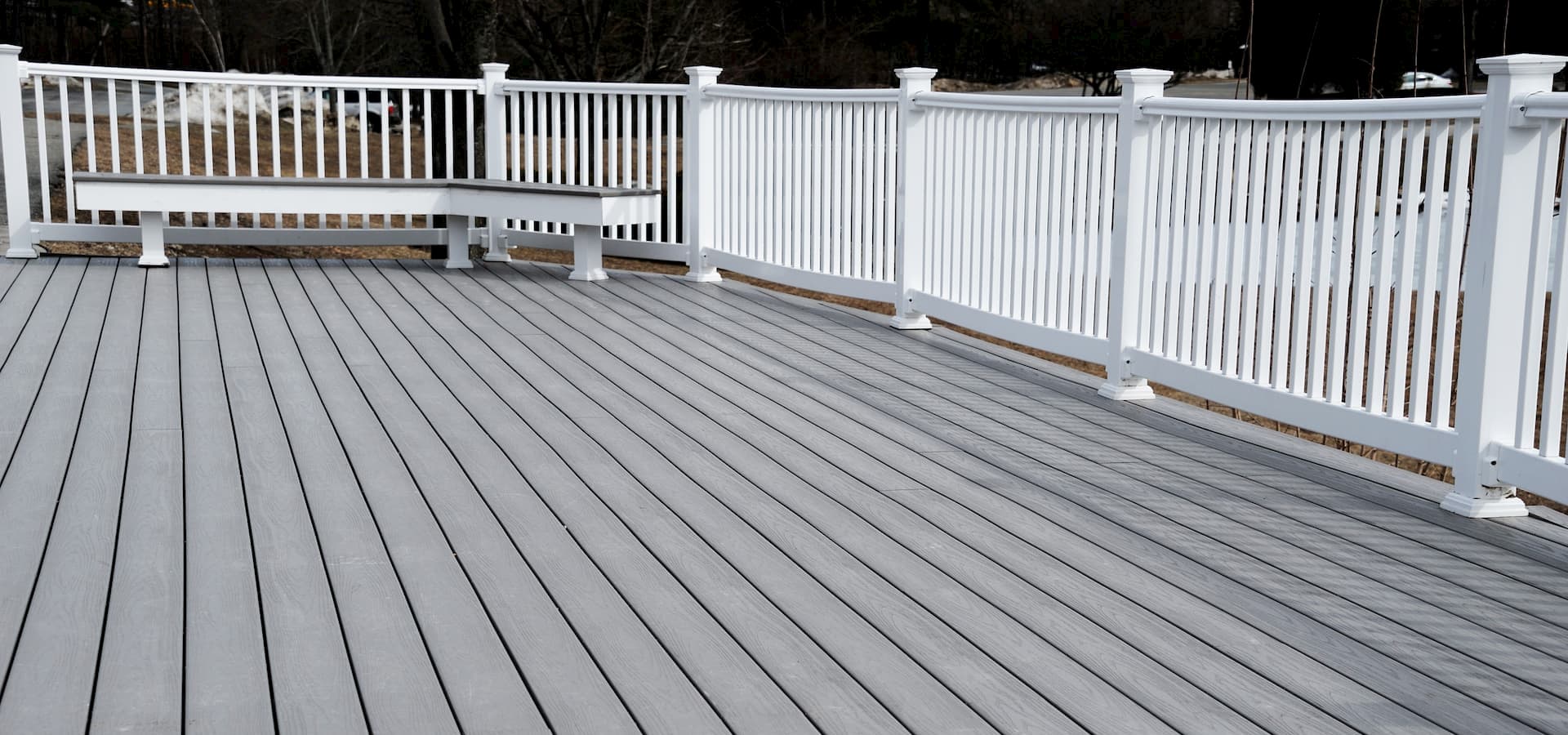 What better time to restore that old wood deck than now? 
Think of all the beauty you are missing out on when you entertain family and friends in your home. If you are interested in restoring the look of your deck then you are in the right place.
Deck repair, wood care and deck maintenance is our job. Our team provides an all-inclusive care system to thoroughly repair and enhance your deck's natural beauty, style and strength. You don't need a temporary fix, you need a solid service that will preserve the life of your deck. There are many types of wood; having experts that know how to handle each type is essential for the overall deck repair restoration process.
Wood Deck Repair & Restoration: Three Main Types of Wood
There are 3 main wood choices for outdoor decks. The reason there are primarily three is that they are the strongest, sturdiest and can withstand all the conditions it will be up against outdoors. Redwood, cedar, and pressure-treated pine are the materials that wood decks are often made of.
What is the best choice for wood when considering an outdoor deck?
There are so many types of wood that can be utilized for a beautiful outdoor deck. But, redwood and cedar remain the best to choose from.
Why do most people choose redwood or cedar for their decks?
Redwood and cedar are, by nature, insect and rot-resistant. They are in fact the most resilient wood to choose from. They will last the longest.
Isn't pressure-treated wood just as good as cedar?
Well, although cedar and pressure-treated pine are both rot and insect resistant, cedarwood lasts a little longer. Pressure-treated pine isn't a bad choice, but cedar can last for 5+ years longer. Cedar is also known for preventing the growth of bacteria and fungi.
Which is cheaper; cedar or pressure-treated pine?
The pressure-treated pine runs cheaper than cedar.
Redwood Decks
Redwood has got a beautiful deep color. It needs a lot of care as far as sealants go to keep it looking great. This wood also tends to be the most expensive. As long as it is maintained, it will look better than the others. Because it contains little to no resin, it tends to retain the stain and finishes that are applied better than other types of wood.
Cedar Decks
This is a softwood but has been used for deck making for generations. It does tend to splinter, so continual maintenance is required to keep it looking great and to keep it strong. It is never a good idea to leave cedar untreated and unmaintained. The gorgeous golden brown color tends to fade quickly, so it does need to be sealed and properly cared for to keep the color rich and vibrant.
Pressure Treated Lumber
Due to the fact that this is a rot and insect resistant option, it is often chosen because it is generally more affordable. However, some problems do come with this type of wood. For instance, if it is a lower grade of wood that is used, it can shrink or warp early on, making the deck unstable. Keeping up on the maintenance of this wood is vital to the overall structure. Keeping it sealed and stained is a must.
Repairing Your Deck
So, your deck needs a makeover? Regardless of what type of wood has been used to create your outdoor deck, you can make it look new in no time at all. Staining is the best, and most affordable option to make that tired old wood seem new again. If your deck is relatively new and just needs a facelift, a clear finish and transparent stains are perfect. However, if your wood is old, and you want a full makeover, it should be stained using a semi-transparent stain. The goal is to change the pigment to make the wood appear younger and cleaner while the grain of the material shows through nicely.
Regardless of what your deck needs, we can make sure to clean, repair, replace, stain and refinish your deck to make it the best that it can be. We are Eco-friendly and guarantee your satisfaction.