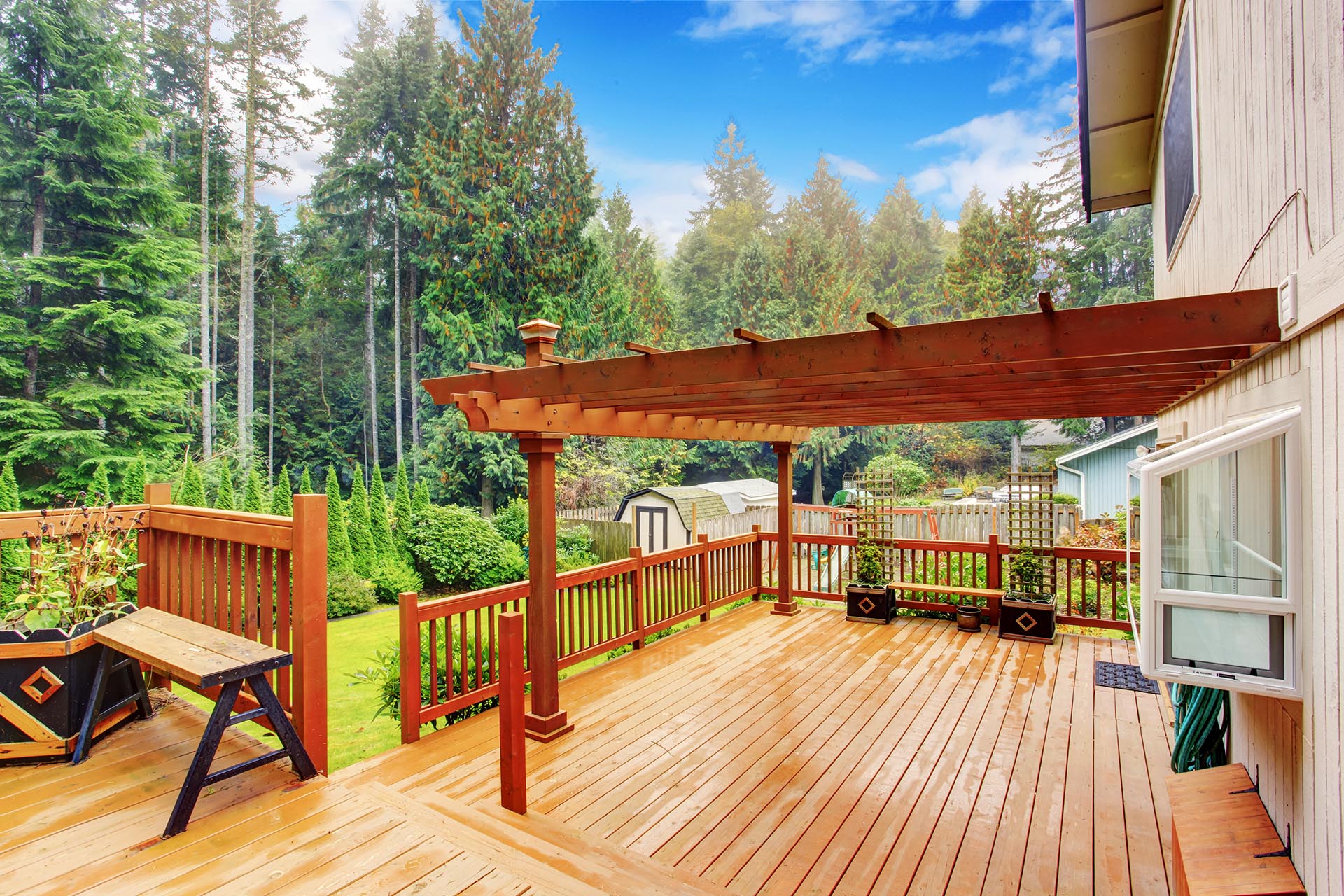 Westchester County Pressure Washing Company
Pressure washing professionals, like the team at Westchester Wash And Seal, know what it takes to get a pressure washing job done right. First, it is paramount to understand, each power washing job is different. While some may be more straight forward others require a combination of professional power washing techniques.
Pressure washers are powerful tools, and without professional know-how of common and professional pressure washing techniques, it's easy to damage the surfaces or even get injured.
If you are in need of power washing Westchester NY, get in touch with the expert team at Westchester Wash And Seal.
With the help of Westchester Wash And Seal, we have created 7 top tips to pressure washing efficiently and effectively. Find the pieces of advice below:
Is The Power Washing Company Licensed And Insured?

Sure, anyone can buy a pressure washer, but you should only be hiring professionals to power wash your home. Why? Besides years of experience, you need a company that has the relevant licenses and insurance. Further, you want the correct kind of insurance for the work you're going to have done. If anything goes wrong during the power washing of your home, you want to make sure you have the appropriate protection! In Westchester, check the company vehicle for a green sticker to ensure that they are licensed to work in your area.

What Kind Of Solutions Or Chemicals Are Best To Use?

While the majority of homeowners believe the water jet to be sufficient for deep cleaning, a true professional will still use various cleaning products. This is to maximize the full cleaning potential.

It is common that water and washing runoff will seep into your plant beds and grass. This makes it important that you know what chemicals are being used. We recommend only hiring a company that doesn't use harmful solutions or chemicals. Some of our competitors even use homemade solutions in unlabeled bottles, but we never hide what we're using. All of our cleaning products are environmentally safe for you and your landscape.

What Types Of Nozzles Are Best To Use?

Using different nozzles can make any power washing experience more efficient. For example, a turbo or rotary nozzle may be more effective for cleaning a specific surface than a typical fan-shaped nozzle. Another tool that is most useful is a surface cleaner. A surface cleaner appears to be very similar to a floor buffer. And when it comes to pressure washing, can save a huge amount of time and energy. A surface cleaner allows you to clean a wider area of space with each stroke you take with the washer.

Pressure washing nozzles come in a variety of options. These include foam nozzles, steam nozzles, duct cleaning nozzles, sewer nozzles, rotary nozzles and brass soap nozzles. If you want more information on various nozzle options, and how they vary for each project, contact Westchester Wash And Seal.

Cleaning Products

While the majority of homeowners believe the water jet to be sufficient for deep cleaning, a true professional will still use various cleaning products to maximize the cleaning potential.

Strong cleaning agents help lessen the workload, meaning less pressure is required to get the job done. A quality company, such as Westchester Wash And Seal, will use their own biodegradable products to help clean surfaces. This will allow you to wash away mildew, mold, and dirt without having to harm the environment.

Low-Pressure Washing

The primary purpose of pressure washing is to blast away dirt and grime with high-pressure streams of water. But, at times, too much pressure can cause a significant amount of damage to the products you are cleaning. Power washing with too greater pressure can permanently damage most surfaces including wood decks, roofs, cars etc.

It's very important to understand when you're applying too much pressure, as well as understanding the pressure required for different surfaces. Low-pressure washing provides an alternative method of cleaning that won't damage surfaces or components. Furthermore, it can be combined with cleaning agents to produce more satisfactory results without damaging your equipment.

Pressure Washing With Hot Water

When it comes to cleaning, hot water is far more effective than cold water. Professionals understand this and the equipment they use is likely to include a water heater, which can heat water up to 99 degrees Celsius. In addition, a professional will always understand when, and when not to use hot water – such as sliding doors which can warp or become damaged.

Conclusion

If you take the time to learn the various pressure washing techniques, smaller projects are manageable for most people. If you are looking for professional pressure washing services, in order to tackle bigger projects, get in touch with Westchester Wash And Seal. Offering the best power washing Westchester NY, they are sure to be of assistance, no matter the size or scale of the project.

For more information call Westchester Wash And Seal today on (914) 290-3580 or visit https://fairfieldwashandseal.com/