Fairfield Deck Sealing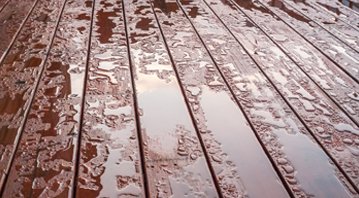 Deck Maintenance, Staining, and Cleaning Services
Deck Sealing Service Fairfield – Quality deck stain and sealer penetrates the wood grain and seals it.
A deck sealer is typically a clear or transparent finish that penetrates into the wood or forms a clear film on top. Most often, deck sealer is applied to work in conjunction with deck stain.
Stain will never chip or peel or crack. Its a fact your deck wood swell and shrink. Here in Fairfield, your deck has to contend with the blazing summer sun and freezing winter temperatures. You want to give it room to breathe.
Before you stain your deck it is best to have the deck cleaned to remove any debris sitting on top of the wood. Our power washing team will clean and sand the deck to remove any remaining stain, sealant, dirt or grime. Power washing looks easy but it is a job best done by a professional company. Power washers are powerful tools. I hate coming out to a home to see the damage caused by a DYI power washing project gone wrong. The damage can be extreme and can be equally hard to amend.