Decks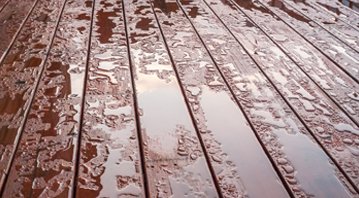 Having a great deck is like having another room in your home—a room to grill, relax or entertain. Maybe you designed it and had it built, or maybe you moved into your house with a deck already attached. In Fairfield, our humid summers and snowy winters can warp and deteriorate your wooden deck quickly.
Is your deck looking a little lackluster after years of wear and tear? By August does it always seem to grow algae, mildew or worse, mold? That's what our humid Fairfield climate can do.
Just because it isn't beautiful anymore doesn't mean you need to tear down, it just needs some Fairfield Wash and Seals' TLC. We'll wash, seal and restore your deck back to its original beauty while rejuvenating that incredible outdoor room you and your family love.
---
Most deck restorations need nothing more than a good power wash and fresh coat of stain and sealant. We'll begin with an inspection and free estimate. Then, we'll power wash your deck to remove paint, stain, algae and dirt that the wood has collected over the years. Pressure washing your deck is a great way to get back to basics so that we can work together to select the best color to match your home's exterior.
The next step is to repair and thoroughly restore the deck and eliminate any rot or decay, which not only looks terrible but can be a dangerous safety hazard.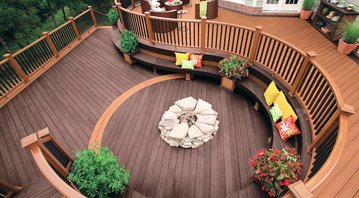 Only when we are satisfied will we move on to prepping the deck for staining. Whether you decide to enhance the look of the stain with a color tint or select a special natural wood shade, the stain will enrich the wood and bring out its natural beauty. We finish it off with a generous layer of an industrial, high-quality, environmentally-friendly sealant. Putting down an incredibly strong barrier between the natural elements and decking.
---
Your deck will be protected and look great for many years to come.

power washing
Power washing, also called pressure washing, is a fast and easy way to clean your home's exterior.

sealing
Here at Fairfield Wash and Seal, we know that deck staining is a fast way to make an old deck look new.

painting
We may specialize in power washing your home, but we are also experts at interior and exterior painting.