Algae removal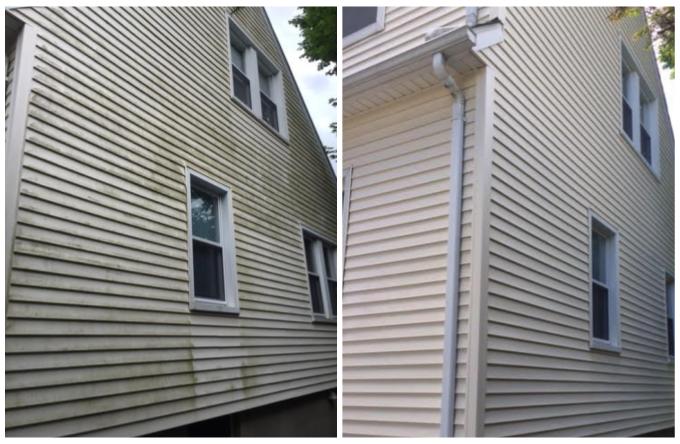 Fairfield Wash and Seal Inc. has been serving the Fairfield community for 15 years. Because we're locally-owned and operated, you can expect the best customer service around–after all, we're your neighbors! We're proud to be a family-run business and we care about the community we serve–we live here, too.
We strive to focus on being as ecologically-minded as possible, always looking for ways to reduce, reuse and recycle our materials while still giving our customers the best possible power washing, staining, sealing and painting services found anywhere in the Fairfield area from North Salem to Yonkers and from Mamaroneck to Tarrytown!
Fairfield County Algae Removal Service
Power washing can turn back the hands of time—you have to see it to believe it. Even after a decade and a half in the industry, we're still constantly surprised at how great a newly cleaned house, patio or driveway can look. Patios, siding, sidewalks, driveways, decks, roofing—you name it. You will be impressed with how incredible your home and landscape can look when they're freshly cleaned and sealed.
Because we are local, we know Fairfield homes and how to build the best defense against algae and mildew growth on your roof, siding, and sidewalks. You won't believe how great your driveway pavers will look without algae and moss growth taking over (not to mention that keeping the moist plants off of your pavers will extend their life).
Your deck will look like new after a good power washing. Add a fresh coat of stain and sealant, and it'll stay protected through the sweltering summers and blistering winters we enjoy here in Fairfield.
Sometimes your home may need more than just a powerwashing. Our services also include interior and exterior painting, which brings curb appeal to your home without a huge price tag.

power washing
Power washing, also called pressure washing, is a fast and easy way to clean your home's exterior.

sealing
Here at Fairfield Wash and Seal, we know that deck staining is a fast way to make an old deck look new.

painting
We may specialize in power washing your home, but we are also experts at interior and exterior painting.